Buying a second home is a life project that many households have today. However, it is not a trivial investment, so you should take the time to think it through before taking the plunge and make sure you know all the necessary information you need to do the transactions correctly. You should not rush into anything, especially since buying a second home is not quite the same as buying a primary residence. So today I propose to you to see in this article the different points that you will have to take into account in order to make sure that you make an interesting purchase.

The essential questions to ask yourself
To buy a second home, we advise you to start by asking yourself the right questions. The most important question is whether you can really afford to buy a second home.
Why ask yourself if you can afford it? Simply because it represents a very important expense. Indeed, your bills will double every pea since you will also need to pay all the bills of your second home, whether it is for electricity, water, telephone and others, although you do not spend time in the house. You will also need to think about hiring a janitor and a housekeeper to maintain the house in addition to all this.
You should also not neglect the taxes that apply to second homes. Today there are many of them, and they can vary depending on the regions you have chosen for this second home. So you will have to find out about this.
I would also recommend that you think ahead about how to make your second home profitable. I think that renting it out the rest of the year when you're not there is a good idea. The rent you get will allow you to pay part of the expenses. In addition, it will probably also help you make a better choice regarding the house.
Some criteria you should consider
As I said, the purchase of a second home is not done in a hurry. We advise you to give this purchase as much importance as for a main residence. The most important thing is that you choose a house that you like above all else. You are going to spend some time in it, so you have to like it.
It's also important to take the time to choose a place that you really want to live. Indeed, so many people make mistakes about the area of their second home that they end up getting rid of the house when they realize their mistakes. It's best if you choose a place that you are sure you will enjoy.
If you've already spent time in the place, that's fine. Buying store is not a very good idea. I don't think anyone would buy a house in a backwater they don't even know anyway.
If you were to choose a particular region, I would recommend a place like the mountains, the seaside or in the countryside. The good thing is that you can spend your vacation there without any worries. However, you should take into account that these places are very popular and for this reason, you may have trouble finding what you are really looking for.
Take the time to make a list of the criteria that you would like to find in the house you choose. This will obviously include the number of bedrooms, the number of bathrooms, the size of the living room, the style of the house and so on. Write it all down on a piece of paper so that you can do a more precise research according to these different criteria.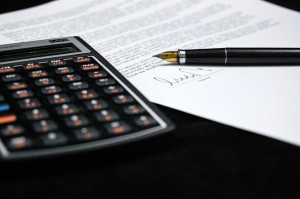 How do you do the research?
Once you know what type of house you want and where you would like to buy, you can start to do the research. As a first step, I think you should do some research on the internet, this way you can learn more about the realities of real estate in the location of your choice. This may allow you to find an interesting offer as well, who knows.
Once you have an idea of the prices and types of houses available in the area, but you can't find an interesting offer, I advise you to contact different real estate agents in the area, who can help you find the house you need. Be careful, choose real estate agents with experience to make sure they won't waste your time.
If you receive offers, it would be wiser to take the time to visit the homes in question. This way you can see for yourself that everything is in good condition and that the house is right for you as well. If you can't do that, the best thing you can do is to hire a professional to inspect everything for you, or someone you trust who can properly inspect the house.
Don't just rely on the services of a real estate agent, the best thing to do is to solicit several of them and to do the interviews individually. This will also allow you to compare the offers you will receive and choose the one that will be the most advantageous for you.
Do it right
Once you have made the decision to buy a house, one of the ones you have been offered, you will have to start the necessary steps. Keep in mind that this kind of transaction takes several months and that you will have to wait as long as it takes for the house to be in your name. In fact, it can take up to 6 months before the house is registered in your name.
In any case, you will need the services of a notary to be able to make all the steps related to the purchase of a second home. The notary is the best person to help you with all the transactions necessary for the sale, from the offer to purchase to the signing of the final deed of sale.
I advise you to ask for a trustworthy person to accompany you in all the steps to be taken. I think that you should also take the time to know all the steps in question so that you don't get lost.