Focus on Rita Kraus and her literary passion
Reading an exciting novel is like traveling to the other side of the world without having to leave your couch. And you know how much I love reading and anything related to travel. Plus, in real life, reading has real benefits for your brain and your health. And that's not a gratuitous claim, because it's scientifically proven.
Unfortunately, reading habits have really changed since the advent of computer media. It is becoming more difficult to make time for reading on paper, for me the real support of a book! By the way, I just discovered a talented novelist: Rita Kraus, whom I will introduce to you in this article.
Biography of Rita Kraus
Rita Kraus, born in Belgium, spent her childhood and even her adolescence between France and Cuba. This talented novelist is a great fan of travel, as I am, since she has packed her bags many times to travel the world. And it is thanks to her travels that she has been able to learn several languages and master them perfectly.
Focus on Rita Kraus' background
Coming from a family where the main focus is on international business, she had the opportunity to follow in her parents' footsteps and become a businesswoman in her own right. But the young woman is looking at her life from a different perspective.
For most of you, this is probably the first time you've heard of Rita Kraus. And yet, you miss something, because she leaves very beautiful prints in the French literature.
Long-time companion of the famous screenwriter and film critic, Jacques Marcerou, met in Montreal, the two lovebirds have collaborated several times for the writing of novels. In 1962, Rita leaves her family to live with her partner in Quebec to finally return to Europe. To begin with, they set down their suitcases in Italy, where Jacques became a reporter while Rita took charge of a program in English by RAI (the main public broadcasting group in Italy).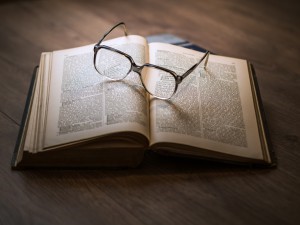 Rita Kraus' book style
Overall, Rita's novels, short stories and pamphlets have been very well received by the media. One of her novels, "Dolfonso y Dolfonso fait tilt", was even adapted as a serial in France-Soir for nearly three months, at a time when this daily newspaper was drawn to more than 1 million copies per day.
But that's not all, one of his short stories, "La grande décharge", was published by the great face of the press, "Le Monde", and was then included in numerous collections. His novel "Pawns on the chessboard" (Pawns on the chessboard) has been the subject of several proposals for film adaptation. And renowned columnists have even compared his works to those of Labiche or Voltaire. And for literature buffs, you know how positive that kind of compliment is.
She has produced a total of nearly 80 short stories, and all of them have been carried by titles of the pre-digital press. Examples include Le Monde, L'Express, Lui, Planète, Le Parisien, France-Soir, La Dépêche du Midi, Le Soir-Bruxelles, La Suisse/Genève and many others.
If you are wondering about her writing style, I would say that it is strongly evident that she has undergone several style influences. Here are some selected excerpts:
In the book "I, Martha Strumpf", Rita writes: "five o'clock has just struck in the church of Auteuil where weddings are celebrated as it should be and baptisms matched. For not change, it rains heavily. In waders and leather raincoats, the young woman gets out of the cab, her briefcase under her arm, in front of one of the last private mansions of the village, wedged between two high concrete walls. She pushes the gate and rushes headlong through the soggy garden. […] ".
Among his short stories, "Un crime de notable" is my favorite: "It was with the greatest discretion that Sergeant Fernand Plouffe, of the Canadian Mounted Police, went to welcome Surray at the Dorval airport: first, because the case for which Plouffe had requested the assistance of this former colleague was not to be publicized at any cost; second, because the American Surray – Vincent Surray, for the precision of the chronicle – had left the FBI through the service door without his bosses having seen fit to give him a compliment. […] "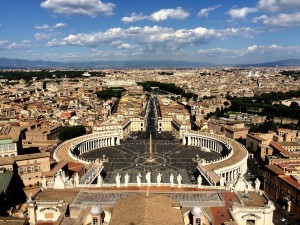 Zoom on the soap opera "Dolfonso y dolfonso is clicking
"In Rome that day, all the rental Cadillacs were held up by mysterious phone calls and directed to the Fiumicino airport. It was raining buckets. Invisible charmers distilled like words of love the announcement of arrivals and departures. The big jets, European and intercontinental, glided along the runways, blinded by the shower Dolfonso y Dolfonso tilt – Rita KRAUS. This passage from her novel is so famous that all fans of French literature are obliged to know it.
You will never part with this book!
It's after having researched the life of the actor, director and writer Jacques Marcerou, telling the story of his escape to Canada with his beautiful girlfriend, that I became very attached to these two characters. So I wanted to know more about their story in addition to Rita's books. That's when I came across the book of this novelist.
And as I told you above, the book of Rita Kraus was a public serial of the newspaper France Soir, published on April 3, 1968. One of its greatest successes, since the novel "Pawns on the chessboard" has not had a film adaptation, despite several proposed projects.
The plot of this story takes place in Italy, more precisely in Rome. All the rental Cadillacs were booked in a very mysterious way. From London to New York, without forgetting Paris or Munich, the Italian underworld starts to come to town little by little. But for what obscure reasons has the underworld decided to meet? This is what the reader will discover in this suspenseful and action-packed serial. Very appealing.
In my opinion, this series is really very captivating. Rita Kraus knew how to master her words, and the suspense is in place throughout the novel: a real stroke of genius. Dolfonso y Dolfonso clicks allowed me to travel to Italy, alongside the detective Dolf who took the initiative to investigate this story. But I prefer not to tell you more, because reading the book is now an obligation for you, the reader who reads this article. But I promise you that you will like this refined style and this neat plot.