To give a room more character, give it new life and make it look its best, sometimes all you need to do is repaint the ceiling. It's an idea that seems trivial, but when you really think about it, it's the perfect idea to adopt when you can't afford much but would like to change your decor a bit. So today, I'm sharing some interesting ideas for a stylish ceiling.
Choosing the right color
To have a stylish ceiling, sometimes you just need to repaint the whole thing. A stroke of the roller and the perception of the room changes all around. But be careful, you'll have to choose this color carefully, so you don't end up in a mess afterwards.
I recommend painting the ceiling with a dark color when the walls and the floor are already light. If your walls are a very bright color, keeping the white is also a very good idea. This will make the interior look brighter and fresher.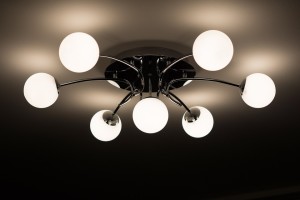 Put in recessed lighting
Especially in the living room as well as in the bedroom, I also recommend you to have recessed lights installed in the ceiling to have a stylish ceiling. Indeed, already, the light fixture will be ideal to ensure effective lighting in the house, but it will also make your ceiling unique.
Installing moldings
Installing moldings on the ceiling is also an interesting idea to make it more stylish. Indeed, when you choose white as a color, it is important to put some relief to brighten up the whole
Whether it's on the edges of the ceiling or in the middle, moldings can be installed in the kitchen as well as in the living room or bedroom for a breathtaking effect. Try moldings with sparkling colors on the walls, you will see that it is very beautiful.