The most beautiful tourist destinations in Canada!
When we say Canada, I am sure that the first thing you think of is the freezing cold. It is true that it is a little colder than at home, especially in winter, and yet it is a destination that I advise you not to miss in your life. To prepare your trip, you can read our article on the subject: tips for a successful trip.
Today, I propose you to see different places that you can visit once you are in Canada. Canada is indeed a country of North America, very rich, which will undoubtedly allow you to make beautiful discoveries.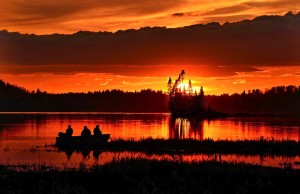 When should you visit Canada?
The Canadian climate is greatly influenced by the latitude of each region. The further north you go, the lower the temperatures. Thus, four seasons follow one another during the year, more or less distinct depending on the area. On the coasts, the humidity is more important, but the inland complaints are quite dry.
July and August are the hottest months, with temperatures above 20 °C. Winter is the longest and most rigorous season, with temperatures around -20 °C in January.
In any case, all seasons have their charms when it comes to Canada. Winter is ideal for snow sports, July and August for camping, and fall and spring are great for enjoying the beautiful scenery and tranquility of the area.
If you like museums, this is your paradise
I truly believe that Canada is without a doubt a paradise for those who love museums. There are indeed a number of them, and I must admit that the ones I visited were all very interesting.
I recommend you to visit the National Gallery of Canada to start with. Its architecture catches the eye first, I won't say more, letting you discover things on the spot is a better idea, in any case, hats off to the person who designed the building. It is a masterpiece. If you like art, I'm sure you will enjoy this place. For my part, I was able to discover many interesting works on the premises.
I advise you to go to what is called the Biosphere in Canada. It is in fact a kind of monument. A building with a perfect sphere, a simple and elegant architecture, it is without a doubt one of the most visited places in Montreal I think, and we understand why.
I also advise you to visit the National Museum of Toronto, I swear it's a great place. When you enter it, it doesn't look like a museum, but the lobby of a prestigious hotel. You will see a large collection of art, but also interesting archaeological pieces.
The Canadian Museum of History is without a doubt the most beautiful museum I have ever visited in Canada. You will find there all the history of Canada, from the first peoples to today. What I liked the most was the environment dedicated to children, it is called the world museum for children. They have reconstructed monuments from all over the world, as well as life-size means of transportation for children. It is very beautiful.
National parks you must visit
Canada is a part of the world where nature has still reigned in many areas. If you like nature, I think a trip to Canada would do you a lot of good. There are many interesting natural parks that you can visit.
I advise you to think about going first to Banff National Park, which is probably the oldest and most famous park in Canada. It is in this park that you will be able to find the two most famous places through postcards, the Canadian Rockies and Lake Louise and Moraine. I recommend that you go there, especially since it is still a territory far from the noise of the city.
I also recommend you to go to the Pacific Rim National Park, which I consider to be one of the most interesting parks in Canada. I must admit that even if the sun is not always there, if not never, it is still a very complete park: hiking in its rainforests, its endless beaches including Long Beach, excursions that allow whale watching or surfing, lots of things to see and do on the spot.
Then, I recommend you to go to the Maurice National Park. I know, it's not the most visited park in Canada, and yet it's a place that I find very interesting. Even better, it is undoubtedly one of the most beautiful parks in Quebec, you just have to take the time to go there to discover its wonders and enjoy it fully.
Finally, I also recommend you to go to the 1000 islands of Toronto. It is also one of the places I enjoyed the most during my trip to Canada. Located in Lake Ontario, these small islands are almost a small city. A boat ride will allow you to discover them more closely.
Places not to be missed
Niagara Falls is a must-see. Moreover, it is undoubtedly one of Canada's top destinations. They are indeed spectacular falls, I think their reputation is not to be done anymore. They are talked about all over the world, and we can say that seeing them in real life is even more wonderful than seeing them on pictures or postcards.
If you love snow, snowy landscapes and winter sports, choose the best time of the year to go to Whistler. I say this especially for the snow sports enthusiasts. Interesting slopes are waiting for you on the premises, you should not miss them.
I also advise you to go to the Quebec Historical Center. It is the oldest non-Hispanic city in North America. Today, it is the capital of the French-speaking province of Quebec, you will be able to discover in this city many interesting places. You will not have time to get bored.
I absolutely recommend you to go to the Hudson Bay during your trip to Canada. Indeed, during the first snows, the water of the bay is frozen, so you can appreciate the bears walking around. It is a very special experience to see them.