My tips for a successful trip
I'm not saying that organizing a trip is the easiest thing to do. If all you have to do is make reservations and not worry about the financial or logistical side, it is. But not everyone has the means to travel to the end of the world on a whim. That's why it's essential to organize a trip well. It will also allow you to face things more serenely. I am not saying that if you organize everything properly you will not have any problems, although we would like to control everything, it is not possible. What I am proposing today is to look at some points to take into account in order to prepare your trip well and then leave with a more peaceful mind. It is always better than leaving on a whim, although it also has its advantages.

The choice of the travel destination, an important first step
The choice of the travel destination is the first step in the preparation of your trip, and of course the choice of the date to go there as well. On this subject, I advise you to choose your destinations according to the season at the time of your visit. Indeed, I think that you would not want to spend your vacations under the rain, would you?
The best is to choose a destination that is sunny at the time of your trip. Don't worry, there are many places throughout the year that are sunny, especially in the tropics. If you really want to find an interesting place for your vacation, you can look there.
The best thing to do is to make a list of the places you would like to discover first, after having taken the trouble to find out about each of them, so you can more easily choose the place for your next vacation. Indeed, some destinations are not safe because of the political situation and armed conflicts, for example. Also choose a place that suits you.
I explain, you probably have particular desires for your vacations, such as a desire for sunshine for example, a desire to discover, to do sports or simply to laze on the beach all day. You will have to choose your destination according to what you would like to do during your vacations. Then, you can choose the activities to do on the spot, like the one I propose if you go on a trip to Miami.
Budget and logistic issues
Let's start with the budget issues, the advantage when you start to prepare a trip to advance, is that you can still take the time to make some savings in order to be more free in terms of expenses. But for that, I advise you to establish in advance a budget for your vacations, depending on the destination you have chosen.
To calculate the budget, you will need to take into account all your expenses. Airfare, lodging, food and transportation are the main sources of expenses for a trip. To make some savings at this stage, you can use the good deals found on the net to reduce the expenses in accommodation for example or in air tickets. Look around, and you'll see that you'll easily find some.
There are indeed a few tricks nowadays to save money on plane tickets, for example. For example, you can choose to buy your tickets on a Tuesday after 3pm during the week. It is important to know that the companies lower their prices at these times. Also, luggage is expensive, so always try to take the essentials to reduce the weight of your luggage.
It would also be interesting if you decide to take a travel credit card. You should also know that these cards allow you in some cases to enjoy travel insurance, avoiding you to take a new contract. It is important to note that insurance is necessary, especially if you are going to a distant destination.
Once you are sure of your destination, we advise you to make your reservations at least one month in advance, even more so if you have decided to go during the high season, and you have chosen one of these tourist destinations.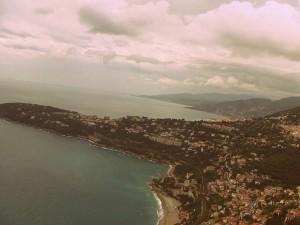 Don't forget these details to make the difference
There are those details that you cannot neglect in the preparation of your trip, such as doing your shopping before your departure date, for example. Of course, this shopping will depend on your needs and what the destination you have chosen requires. If you are going to the beach, you will need good sunscreen. Also, you should not neglect jet lag, which can have a negative effect on your trip, at least while you are adjusting.
It is also necessary to find out about all the necessary vaccinations you need to do to go to one country or another, without forgetting the different treatments you should probably take to make sure you don't get sick during your trip. Indeed, there are specific vaccines for each destination that you must do without forgetting the necessary booster shots.
I also advise you to make sure before your departure that your passport will still be valid, several months after your return date. If this is not the case, I advise you to proceed with the necessary steps to renew your passport, otherwise you will have some problems to pass the controls.
A smooth trip on the plane, how to do it?
It's never fun to spend ten hours confined in a plane to a destination like Canada, especially when you can't stand being in a cramped space for too long. For some people, it's a real ordeal to spend these few hours in the plane, but it's necessary to get to your destination. How to get through this time without it being too painful for you?
First, I advise you to be in good shape at the time of your departure. Sleep well before D-Day, eat well before taking the plane, be as relaxed as possible. This is not enough, you must also make sure to wear comfortable clothes and shoes, especially if you have chosen economy class. When you book your ticket, it would be good to choose a window seat. This is especially important if you are flying to a very long destination, such as Sydney.
I also advise you to take everything you need for a good trip. A travel pillow for example, headphones and a reader or book, in short, something that will allow you to entertain yourself during your trip. I also advise you to take with you some things to snack on during the trip, sweets or snacks that you like.