The photo shoot will have no more secrets for you !
Having nice pictures is creating nice memories. Except that, posing is not easy for everyone. In theory, we want to take pictures like this, like that, and when we are in front of the professional photographer, we lose our means. How to avoid discomfort on the big day? Follow these tips to take pictures like stars!
Practice taking a break
Stand in front of the mirror and practice the poses you like the most. See how it looks under natural light, as the play of light and shadow is sometimes enough to enhance the result. Change poses several times. Remember to close your eyes while posing and then open them only to see how it looks in the mirror. Do this often, without stressing.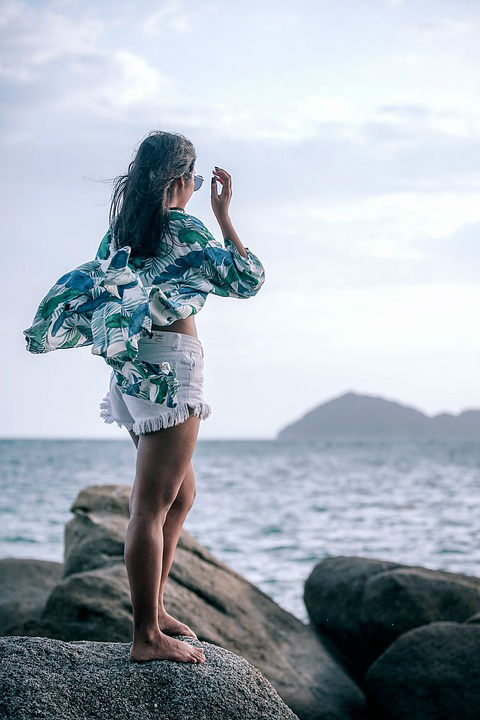 Choose a photographer with whom you have a good feeling
Did you know that there are specialized photographers? Some have a knack for sublimating family photos, others are at ease with baby photos. There are also pros for couples photos, those who choose to become fashion photographers and more.
Once you've made contact, set up a first meeting to make sure the chemistry is there. Clearly state the type of photos you want to take, the event you want to immortalize. Do you like black and white, or should any retouching enhance the colors? If you are comfortable whatever the subject, it is a good sign. Afterwards, the professional must also make you feel comfortable during the shooting.
If you want to become the photographer for a few moments, here is a small guide to know how to take pictures of your pets and how to take pictures of sunsets.
Trust yourself
Just because you're not a celebrity doesn't mean you won't be perfect in front of the lens. A good photographer will know how to adjust the depth of field and make the necessary adjustments to bring out the important elements.
Relax and have fun
When shooting a pregnant woman, you will have to focus on her belly and the expression on her face. In short, it doesn't matter if you don't have impeccably polished toes! During a bachelorette party, sincere moments such as laughter are more beautiful than ready-made poses. If needed, the photographer can retouch your photos to optimize the sharpness. The secret is to let go and play the game.
Whether you need a portrait photo for your living room, a beautiful shot for your family album or any other type of photo, there is a foolproof trick. Just relax, pretend the photograph is a long-time friend, and enjoy!